Why HEC?
Free and Communicative Environment
All type of Trust and Government Scholarships Assistance
HEC never allows to leave a student out on education due to lack of finance.
Excellent Sports Facilities & Modern Amenities
HEC brings out every student's versatility through various Student Clubs and Activities.
An Active Placement Cell.
Ranked No.1 in the academic performance (Continuously 5 Academic Years ) among SF Engineering Colleges in Thoothukudi and Tirunelveli Districts.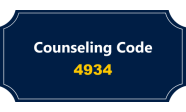 UG Admission
Selection Procedure for TamilNadu Engineering Admissions (TNEA) is done by Anna University through Single Window Counselling on the basis of cutoff marks.Candidates will be called for counselling in the order of their cutoff marks. Based on the merit and communal reservation, allotment to the Branch & College chosen by the candidate will be made. Candidates have to opt for colleges and branches that are available at the time of counselling.
UG Programmes
B.E., Civil Engineering
B.E., Computer Science and Engineering
B.E., Electronics and Communication Engineering
B.E., Electrical and Electronics Engineering
B.E., Mechanical Engineering
Lateral Entry Admission
Diploma holders can join B.E. Degree courses under Lateral Entry System. They undergo the course from the second year of the four year Degree program. Applications are invited by the College from the eligible candidates and allotment is made based on merit, reservation etc.
PG Admission
Students who have taken TANCET exam / Common Entrance Test conducted by an association of engineering colleges and secured a competitive score can apply for post graduate programme in HEC. Candidates will be selected based on their performance in the entrance exam & the percentage obtained in their B.E
PG Programmes
M.E., Computer Science and Engineering
M.E., Embedded System Technologies
For Admission Contact:
Mr. MuthuPandi    +91 99942 26362
Mr. Baskar             +91 73737 99501
College                   0461-2269300